Our boy's team plays in the Lambton and Hetton League as well as taking part in various cup competitions! Training takes place on Thursdays after school for pupils in KS2 and is run by Mr. Foster, Mr. Lynn and Mr. Bowater.
Our girls' team, managed by Mrs. Soulsby, practice on Mondays after school. They were very successful last year when they reached the finals of the Northern Cross Cup which is a competion for girls' teams from Catholic schools across the Diocese.
The Girl's Football Team 2014-15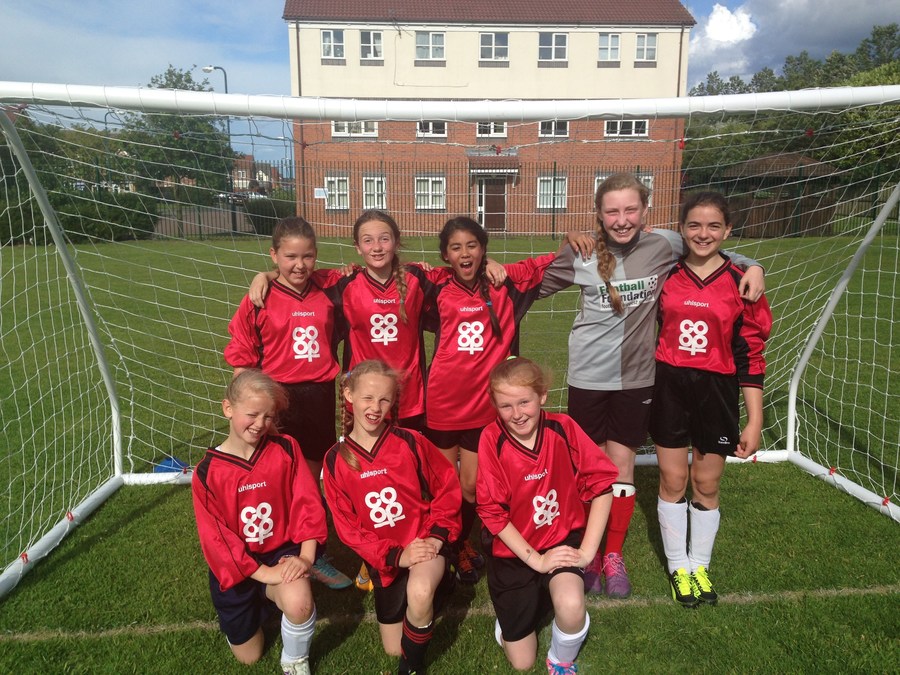 The Boy's Football Team 2014-15.