Cafod Green Hearts
Cafod Green Hearts
10 March 2016 (by MrsBennett)
Wear your green heart to support the Climate Coalition.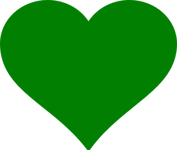 Cafod - Green Hearts!
Cafod are working with the Climate Coalition, to encourage people to make and wear green hearts in the run-up to Valentine's Day in February. It's a way of starting conversations about climate change, building community and showing how much you care about the impact of climate change on our common home and our global neighbours. We have all made our own green hearts and are wearing them every day.You can find out more on Cafod's website.